Francisco Lopez (Los Angeles):

During 2022 and 2023 I had the immense pleasure to develop a large-scale project in Thailand following an invitation from Susannah Tantemsapya, head of Creative Migration. This complex project entailed extensive field work in several National Parks of Thailand to carry out a plethora of environmental sound recordings, which were subsequently used for the creation of a sound piece and immersive live performance, to be presented to the public at Bangkok1899. From beginning to end, the development of this project –which also had the fruitful and generous collaboration of the Spanish Embassy in Thailand– was a fabulous experience thanks to the steering, generosity and enthusiasm of Susannah and all her crew of volunteers, assistants and collaborators. This was particularly awesome with the local collaborators working at Bangkok1899 and Na Cafe. I only have sincere words of acknowledgment and appreciation for Creative Migration. The five stars of this review are truly deserved! ---Francisco Lopez, composer / audio-artist.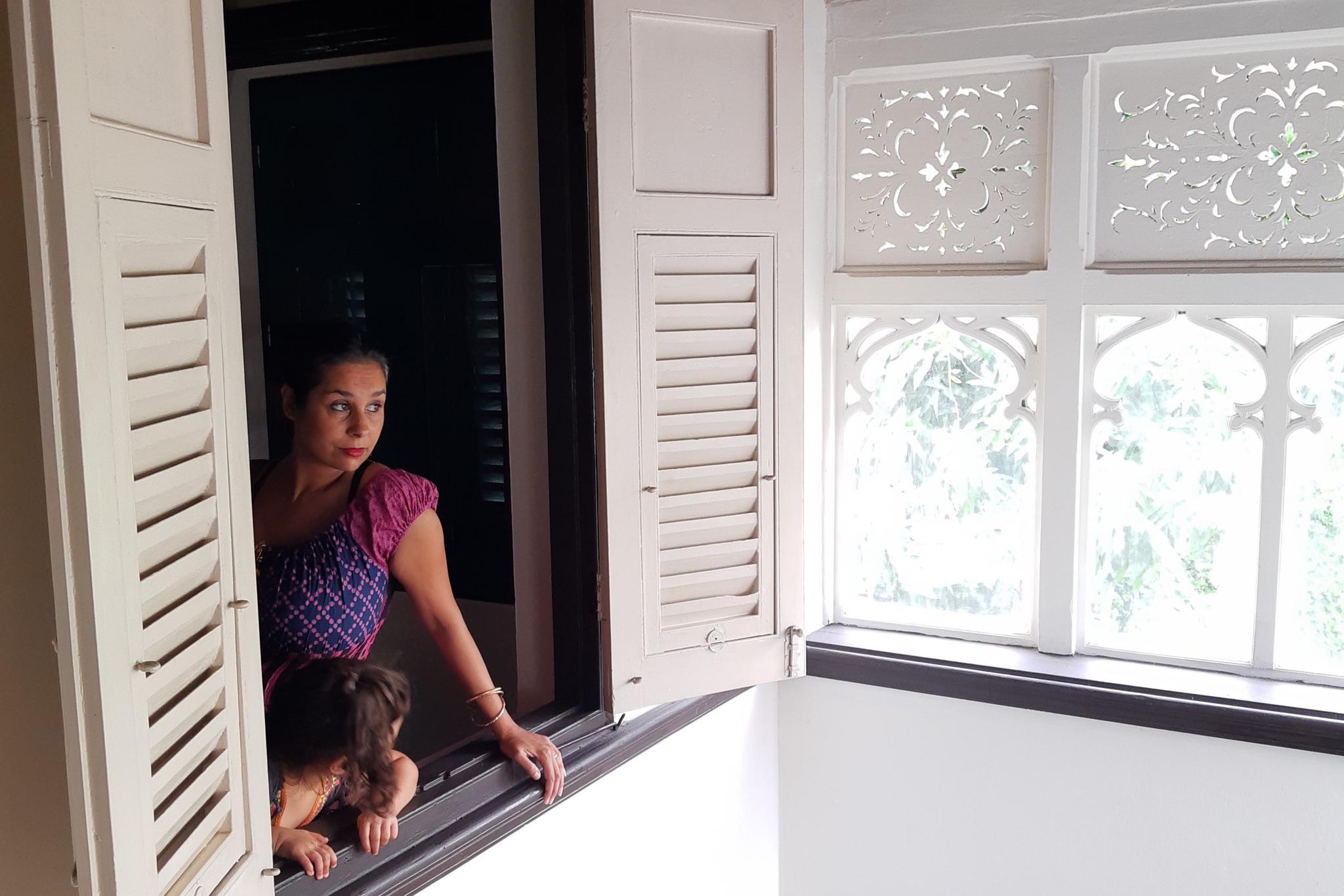 Tiffany Singh (New Zealand):
"Bangkok 1899 is armed with the belief that it is essential to nourish art making alongside children's development: combining process and experience to enable both life aspects to coexist harmoniously. This residency champions opportunities for women artists who are also mothers, as well as pioneering good practice through social impact outcomes. I'm exceptionally grateful for the opportunity to live and work at this residency with my family."
︎
ทิฟฟานี ซิงห์ (นิวซีแลนด์):
"Bangkok 1899 เป็นสถานที่เต็มไปด้วยความเชื่อเรื่องการสร้างสรรค์ผลงานศิลปะและการพัฒนาของเด็กควบคู่กันไป ผ่านประสบการณ์การเรียนรู้ของเขา ที่นี่เปิดโอกาสให้ศิลปินที่เป็นทั้งผู้หญิงและเป็นแม่ และเป็นผู้สร้างมาตราฐานที่ดีแก่วงการทำงานเพื่อสังคม ฉันรู้สึกขอบคุณอย่างยิ่งสำหรับโอกาสที่ให้ฉันและครอบครัวพำนักและทำงานที่นี้"
Prima Jalichandra-Sakuntabhai (USA):
I got involved with Creative Migration through organizing a pavilion for the Bangkok Biennial 2020. Due to the pandemic, I was stuck in LA and had to do everything remotely. Creative Migration has a space in Bangkok, called Bangkok 1899 which they generously offered to me as a space to host our artist talk and closing party. Often times, art lacks the financial support and public visibility that are crucial to reaching an audience. Creative Migration's willingness to share resources and support my project testify to their pivotal role in maintaining art and cultural conversations, nationally and internationally.
︎

พรีมา ชาลีจันทร์-ศกุลตาภัย:
"ฉันมีโอการทำงานร่วมกับครีเอทีฟไมเกรชั่น จากงาน Bangkok Biennale 2020 เนื่องจากสถานการณ์การแพร่ระบาด ฉันจึงติดอยู่ที่ลอสแองเจลลิสและต้องทำทุกอย่างผ่านทางออนไลน์ ครีเอทีฟไมเกรชั่นมีสำนักงานอยู่ในกรุงเทพ ชื่อว่า Bangkok 1899 พวกเขาเอื้อเฟื้อสถานที่แห่งนี้ในการจัดงานสนทนาของศิลปินและงานเลี้ยงอำลา บ่อยครั้งที่ศิลปะไม่ได้รับการสนับสนุนทางการเงินและไม่ได้ถูกนำเสนอแก่สังคม ความตั้งใจของครีเอทีฟไมเกรชั่นที่จะแบ่งปันทรัพยากรและการสนับสนุนในโปรเจกต์ของฉันแสดงให้เห็นถึงความตั้งใจที่จะดำรงรักษาศิลปะและวัฒนธรรมทั้งในระดับประเทศและระหว่างประเทศ"
Single Thread Theatre (Canada)
"Single Thread Theatre (Canada) had a wonderful experience working with the Creative Migration team in Bangkok to produce a solo audience immersive theatre experience and a site specific workshop with primary school students in 2019. They were helpful, hardworking and very committed to supporting us in engaging with the local community through programming that is innovative and collaborative."
Shayne P. Carter (New Zealand):
"It was a wonderful experience. In New Zealand we're so often steered towards Britain, Europe and the U.S but Asia is sitting virtually next door. As a country, we don't know much about Thailand and they don't know much about us.

As an artist, you can often feel alone in a society where economics often take precedence over art. Experiences like I had are valuable in that you recognise there are similar creative spirits, who exist outside that, all over the world. Our environments may be different, but no matter where you go, the artist's heart stays the same."
Read about Shayne's first-hand experience through his
Asia NZ blog
as the inagural International Artist-in-Residence at Bangkok 1899!
︎
เชน พี. คาร์เทอร์ (นิวซีแลนด์):
"มันเป็นประสบการณ์ที่ยอดเยี่ยม ที่นิวซีแลนด์เราคุ้นเคยกับสหราชอาณาจักร ยุโรป และสหรัฐอเมริกา แต่ไม่ใช่กับเอเชีย ถึงแม้ว่ามันจะเป็นทวีปที่อยู่ติดกับเราก็ตาม ที่ประเทศของผม เราไม่รู้จักประเทศไทยมากนัก และประเทศไทยก็ไม่ค่อยคุ้นเคยกับเราเช่นกันในฐานะศิลปิน บ่อยครั้งที่คุณจะรู้สึกโดดเดี่ยวท่ามกลางสังคมที่ให้ความสำคัญกับเศรษฐกิจมากกว่าศิลปะ ประสบการณ์ในครั้งนี้มีคุณค่ากับผมมากเพราะมันทำให้คุณรู้ว่ายังมีคนที่รักในสิ่งเดียวกับคุณอยู่ทั่วโลก แม้ว่าสภาพแวดล้อมของเราอาจแตกต่างกัน แต่ไม่ว่าคุณจะเดินทางไปที่ไหน หัวใจของความเป็นศิลปินนั้นเป็นสิ่งที่เรามีเหมือนกัน"อ่านประสบการณ์ของเชนผ่าน Asia NZ blog ของเขาในฐานะศิลปินในพำนักที่ Bangkok 1899!
Jui-Pin Chang (Taiwan):
"As an professional artist, I have completed an overseas residency every year the past 12 years. Working alongside Susannah has been a privilege. She is an excellent artistic director, having created a very friendly, welcoming atmosphere that provides a conducive space for an artist to work. Her main strength is caring about the artist and understanding their needs. Bangkok 1899 has been a highlight in my artist residency history."
︎

ชุย-พิน ชาง (ไต้หวัน):
"ในฐานะศิลปิน เป็นระยะเวลากว่า 12 ปีที่ฉันมีโอกาสได้พำนักอยู่ในหลายๆที่ทั่วโลก การได้ทำงานกับซูซานนาเป็นอะไรที่พิเศษมาก เธอเป็นผู้กำกับด้านศิลปะที่ยอดเยี่ยม เธอได้สร้างสถานที่ที่เป็นมิตรและอบอุ่นอันเหมาะแก่การสร้างสรรค์ผลงานของศิลปิน จุดแข็งของเธอคือความใส่ใจและรู้ว่าศิลปินต้องการอะไร Bangkok 1899 ได้กลายเป็นพำนักโปรดในความทรงจำของฉัน"
Shane Bunnag (UK)
, Filmmaker & Former Board Member
"Although the scope of ambition behind Creative Migration is impressive, for me it comes down to something very simple and utterly essential: to provide a space for people of all walks of life, and ages, to mingle, exchange ideas and feel at ease. In the fractious environment of Bangkok this is no small task. Since its inception in Thailand, I have watched it take shape and begin to flourish, transforming a rather forlorn historical building into a beautifully restored and lively cultural centre, where Creative Migration is based. It is especially gratifying to witness this achievement in the knowledge that this is also a renewal and restoration of the energy and sense of community that had originally characterised the building."
Our Team & Partners

Noppanun Sookping (Thailand), Intern:
"Yesterday was the last day of my internship at

Bangkok 1899

. Words cannot describe how honored I feel to have been a part of this amazing project. Many thanks to

Susannah Tantemsapya

and many other amazing people for being so nice to me and sharing with me many great life lessons. This place did not only allow me to develop skills essential for my career future, but it also taught me a lot about the society, people and life. I wish you all the best and am looking forward to seeing this project prosper in the future." (August 1, 2019)
︎

ณพนันท์ สุขผิง (ไทย):
"เมื่อวานเป็นวันสุดท้ายของการฝึกงานที่ Bangkok 1899 ของผม ผมบอกไม่ถูกเลยว่ารู้สึกภูมิใจแค่ไหนที่ได้เป็นส่วนหนึ่งของโปรเจกต์นี้ ขอขอบคุณซูซานนาและอีกหลายๆท่านที่ใจดีและแบ่งปันบทเรียนชีวิตอันล้ำค่ากับผม ที่นี่ไม่เพียงให้โอกาสในการพัฒนาทักษะต่างๆที่จำเป็นต่ออาชีพในอนาคต แต่ยังสอนผมหลายๆสิ่งเกี่ยวกับสังคม ผู้คน และชีวิต ผมขอให้ทุกคนพบกับสิ่งที่ดีที่สุดและผมจะคอยดูโปรเจกต์นี้เติบโตยิ่งๆขึ้นไปในอนาคต" (1 สิงหาคม 2562)
Leonie Hüppe (Germany)
, Intern
"I interned with Creative Migration at their location Bangkok 1899 for 2 months and it was a valuable experience to learn more about the workings of an NGO, cultural programming, and sustainable practices. My task was mainly to work on the Climate Impact Reports, which was an interesting experience to learn more about sustainability in the arts sector. Together with other member organizations from the Ford Rescue and Engagement Center, CM is doing great work for the local community! (July 11, 2023)"
︎
Precious Plastic (Bangkok)
"Creative Migration is a thoroughly inspiring organisation. I've worked with them and the director Susannah more often recently on events, such as World Environment Day in Bangkok in 1899. Their creativity and commitment to climate diplomacy are great initiatives for the issues of our time. I'm now working with Precious Plastic Bangkok, and we're featuring in formulating a Climate Impact Report related to an event, "WONDERLAND" FREC Bangkok Open House. I hope the report will be a good basis for measuring environmental impacts and I'm grateful that our paths have crossed."
Justin Tan (Singapore), Intern
"I worked with Creative Migration as an intern at Bangkok 1899 during the summer of 2023. During the internship, I had the opportunity to be involved in a number of meaningful projects that provided unique experiences to learn from, in areas such as events management, public relations, communications, web design, graphic design etc.. Susannah was a great mentor to us all during our time here, and was very encouraging in helping us develop our professional skills and network. My wonderful colleagues and team at Bangkok 1899/CM have also always brought a steadfast enthusiasm for the company's mission - I will definitely remember the friendships and experiences I had during this internship as I move on to future endeavours!" (July 18, 2023)
︎
Stephanie Dizon (Philippines)
, Board Member
"I've attended several events held at Bangkok 1899 and commend the dedication, passion and professionalism of the team. Bangkok 1899 has really grown to be a cultural hub in a beautifully renovated space. Managing a calendar of cultural programs is a monumental task on its own, and Susannah executes programs with professionalism and attention to detail."
︎
Aruzhan Shalabayeva (Kazakhstan)
"Having interned for Creative Migration for over two months, I can attest that the experience has been nothing but positive! I believe that Creative Migration's approach of combining cultural and climate diplomacy is both innovative and effective, and I hope to see it flourish! I've learned both hard and soft skills in the process, deep diving into the behind-the-scenes work of a non-profit, and got to contribute in developing CM's Climate Policy, which was a huge honor and a great learning experience. It was a pleasure to work with Susannah Tantemsapya, CM's founder, who approaches what she does with both empathy and level-headedness - she has a lot of expertise to share and a personal touch! I also appreciated that CM worked closely with other non-profits, creating a sense of collaboration and unity. I am happy that I was chosen as an intern for CM, and I hope our paths cross in the future!"
︎
Jaime Ng (Singapore)
, Intern
"I had the opportunity to intern at Creative Migration's flagship space at Bangkok during June and July, and have gained invaluable working experience, as well as a deeper understanding and appreciation for arts NGOs. Working with a small team managed by Executive Director Susannah, I picked up a myriad of skills including social media outreach, web design, accounting management and liasing with external parties. I can see that Susannah and the rest of the staff behind Creative Migration work very hard in order to provide artists the space and tools to create and exhibit their work, while collaborating to be environmentally conscious. I will surely remember the wisdom I gained from working here for any future endeavours!"