Jay Carlon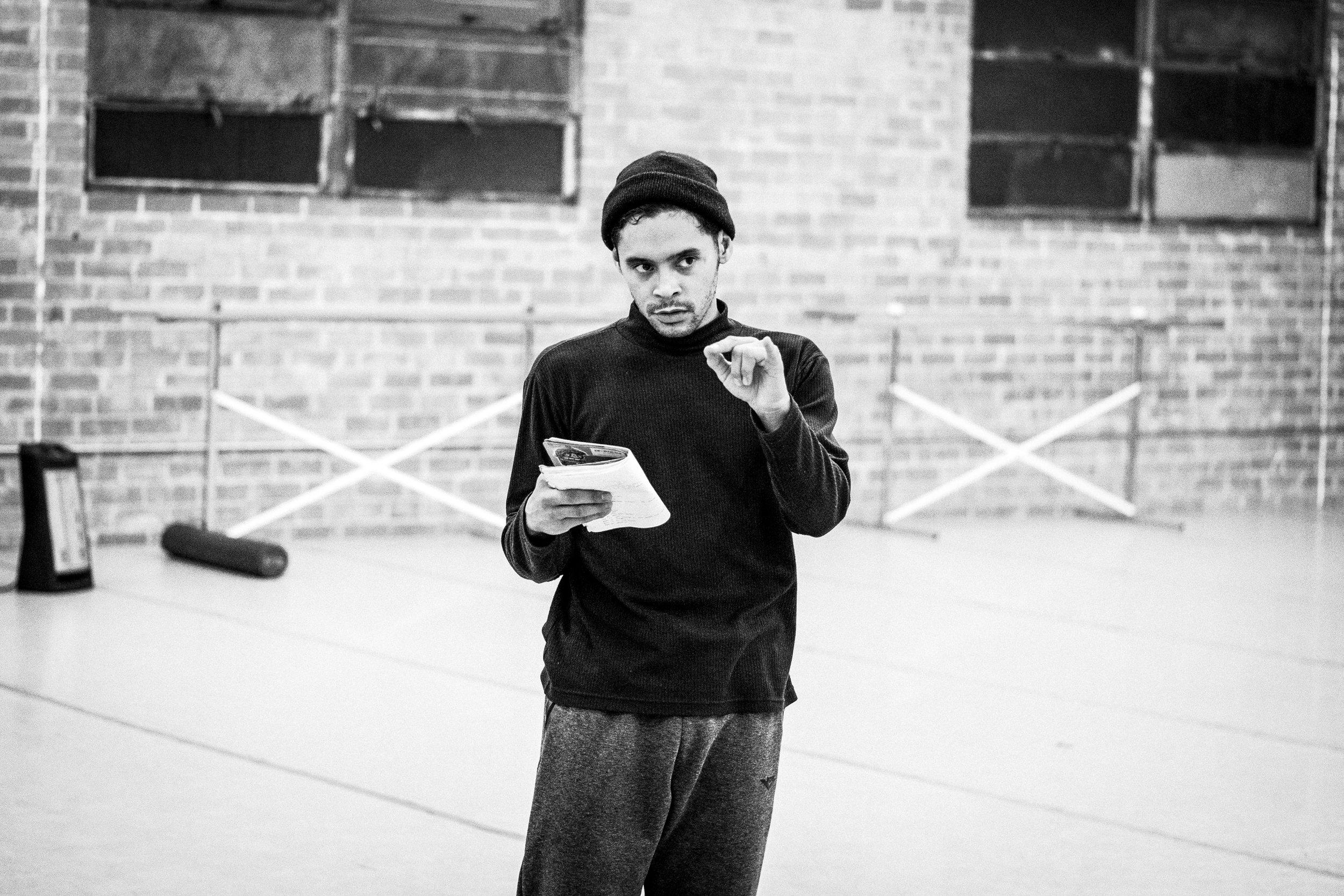 Named Dance Magazine's 25 to Watch in 2020, Jay Carlon is a contemporary choreographer based in Los Angeles whose highly physical work is focused in experimental, site-sensitive dance theatre.
Born and raised on California's Central Coast, Carlon's work is inspired by growing up the youngest of 12 in a Filipino, Catholic, and agricultural migrant-working family. In 2016, he formed

CARLON

. He is committed to connecting his art practice to sustainability and his personal and collective journey of decolonization. Jay's work has been presented in Los Angeles, New York, Phoenix, Monterrey, Mexico and now, in Thailand.

Carlon is also a performer and directing associate with aerial spectacle theatre company Australia's Sway Pole, where he has performed at the 2014 Olympics, the 2016 World EXPO, and the 2018 Super Bowl. Carlon has also performed with the Metropolitan Opera, and danced for Rodrigo y Gabriela on Jimmy Kimmel Live (choreographed by Annie-B Parson), in Solange Knowles' art film Metronia (2018) choreographed by Gerard & Kelly, and was appointed Choreographic Associate for Kanye West's opera, Mary (2019).

Jay Carlon เป็นนักออกแบบท่าเต้นร่วมสมัย อยู่ที่นครลอสแอนเจลิส เขาเป็น 1 ใน 25 นักเต้นที่คุณไม่ควรพลาดในปี 2563 จัดอันดับโดย Dance Magazine การแสดงที่เปี่ยมไปด้วยการเคลื่อนไหวทางกายภาพของเขาเน้นไปที่การแสดงในเฉพาะที่ เขาเกิดและเติบโตในครอบครัวชาวฟิลิปปินส์ ซึ่งทำงานเกษตรกรรม ที่ซานตาบาร์บารา แคลิฟอร์เนีย ภูมิหลังที่มา และประสบการณ์ในการเป็นนักมวยปล้ำแข่งขัน เป็นแรงบันดาลใจให้กับการแสดงของเขา โดยในปี 2559 เขาได้เริ่มกลุ่มเต้นสหศาสตร์ศิลป์ที่มีชื่อว่า CARLON

Jay ได้ทำการแสดงที่ลอสแอนเจลิส นิวยอร์ก และฟีนิกซ์ ในสหรัฐอเมริกา รวมไปถึงที่เม็กซิโก ออสเตรเลีย และนี่เป็นครั้งแรกของเขาในไทย นอกจากนี้เขายังได้เคยแสดงที่โรงอุปรากร Metropolitan Opera, รายการ Jimmy Kimmel Live, งานโอลิมปิคฤดูหนาว 2014 ที่รัสเซีย, งานการแข่งขัน Superbowl และใน Metronia หนังอาร์ตของ Solange Knowles ซึ่งได้รับการออกแบบท่าเต้นโดย Gerard & Kelly ล่าสุดเขาได้รับหน้าที่เป็นผู้ช่วยออกแบบท่าเต้นให้กับซีรีย์โอเปร่าของ Kanye West
Landlocked
Carlon conceived "Landlocked" during his/their residency at Bangkok 1899. This collaborative performance is based on his/their multi-cultural experience as a first generation youth growing up in urban America, and speaks to the inherent trauma of being third-culture in a migrant family.


This contemporary dance piece was performed by professional Thai dancers from
Bangkok City Ballet
,
DD Flection
and guest dancer, Pakhamon Much Hemachandra at the Bangkok Edge Festival and at Bangkok 1899.

The stage sets and props used for performances in Thailand were designed and built by Space Saloon, a nomadic design laboratory, that also participated in this residency program. All pieces were built with recycled/upcycled materials along with craft objects from the local community. This was complemented by lighting, color and upcycled costumes. Models of this mobile and modular stage build were on display at TCDC throughout Bangkok Design Week, and was sponsored by the Ford Motor Company Fund.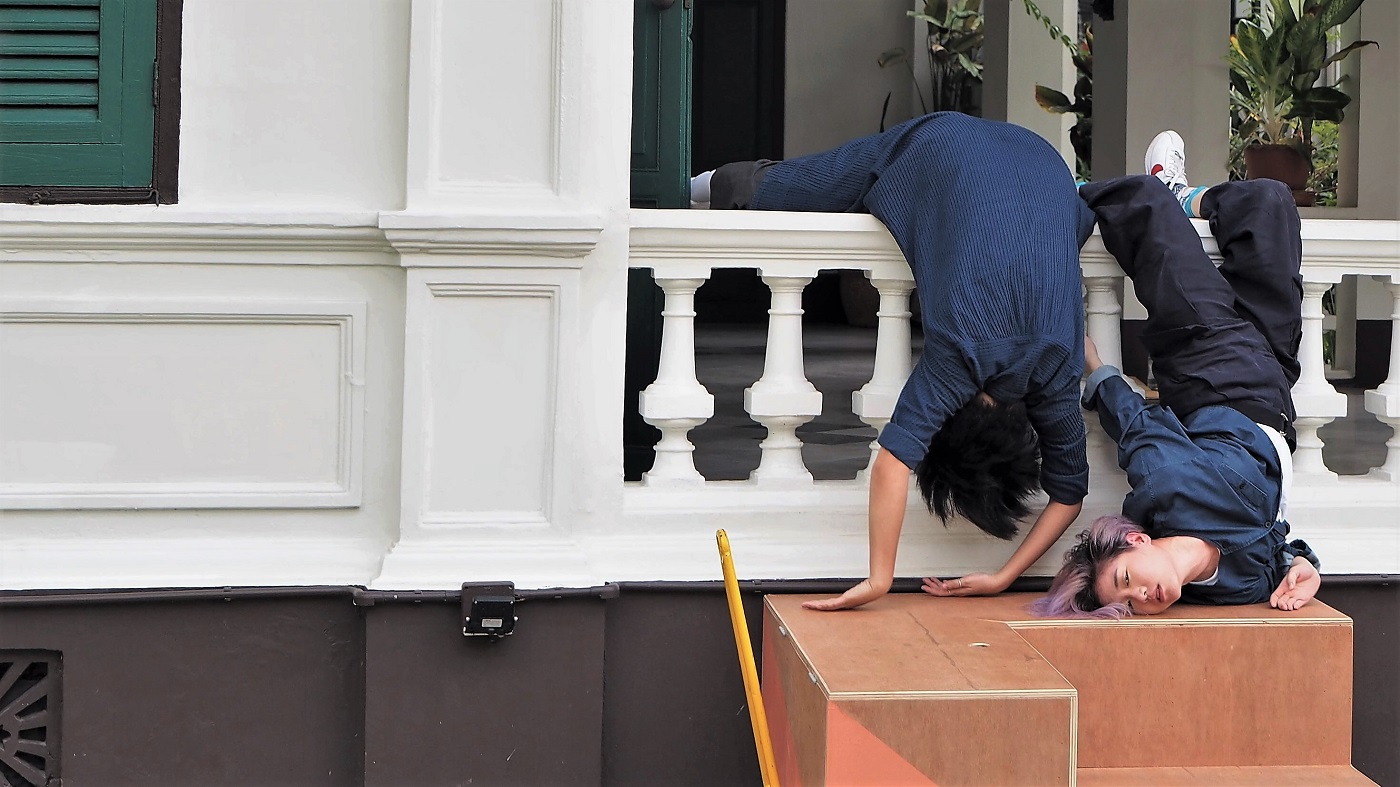 Student Workshop