Creative Migration (East) Foundation

President
Susannah Tantemsapya
Founder & Executive Director
Creative Migration, Inc.
Creative Migration (East) Foundation
Susannah Tantemsapya is the Founder & Executive Director of both Creative Migration and Creative Migration (East). Her career has spanned the fields of music, art, film and journalism with an eclectic mix of experience. Her most ambitious endeavor to date is Bangkok 1899.
Her full bio
here︎︎︎
---
Vice-President
Stephanie Dizon

Stephanie Dizon has over a decade of experience in supply chain management, having worked with both multinationals and startups in consumer goods, export, logistics and SaaS platforms. Her expertise is in change management and implementing programs to onboard non-technical Clients in Asia and Africa to adopt digital systems.

Stephanie is currently the Head of Operations at Farmforce AS, a SaaS company focusing on delivering digital traceability and transparency of sourcing in emerging markets.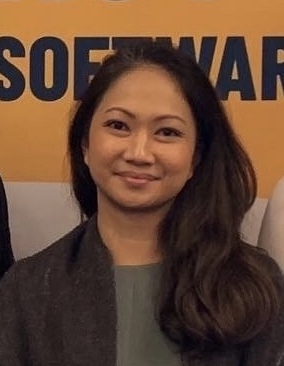 Secretary
Tanatip Arunanondchai

Tanatip "Ten" Arunanondchai, is an accomplished industrial designer with a track record of launching successful products to the market. He has spent the past three years as a product designer at Snap, Inc. He has achieved industry firsts through Snap's cutting-edge products Spectacles 2 and Spectacles 3.

Prior to Snap Inc., Tanatip spent eight years at One & Coin San Francisco creating multiple beautiful, iconic products and experiences such as HTC Vive, HTC EVO, HTC Incredible and HTC One M10.

Ten has a BFA in Industrial Design and a minor in Interaction Design from Savannah College of Art and Design (SCAD). He has been guest lecturer in design programs at Stanford University and California College of the Arts (CCA). He is also a recipient of numerous patents and awards from ID Magazine, IDSA, Business Week, IF Industries Hannover and Red Dot.
---
Treasurer
Satayaphorn Tantemsapya
Satayaphorn Tantemsapya is a retired Thai national with experience in finance, education, hospitality and sustainability. From mid 1960s to late 1990s, he worked in the financial sector including IBM Thailand, Bangkok Bank, Bangkok Metro Bank, Thai Development Bank and the World Trade Center (Thailand). During that time, he also taught at Thammasat University, The Thai Chamber of Commerce University and Assumption University.

Since 1997, he has served as the Executive Director of The Pinnacle Hotel Lumpinee, Bangkok. From 2018 to 2019, he was a consultant for Scholars of Sustenance (SOS), a food rescue NGO. Satayaphorn is the author of the books All About Wines and Golf Lessons Illustrated which were published in Thailand. He has also been the editor of the Boston University Alumni Association Directory since 1975.

Satayaphorn holds a BS in Business Administration, International Business (1964) from Boston University. Prior to graduating he also attended Bristol College of Commerce and St. David's College, University College of Wales in the United Kingdom. He is a member of the Boston University Alumni Association in Thailand, AUA, OESA, Old European Students, Assumption Association and the Commanderie du Bontemps de Medoc et Des Graves, Bordeaux, France.