Advisory Board

Charlotte St. Clair Wilson

Charlotte St Clair Wilson is a creative policy expert based in San Francisco, CA. She is currently the Advisor to the Commissioner for the Americas for the Government of Victoria, Australia specializing in trade and investment between Australia and the Americas region in the creative industries. Charlotte uses her legal expertise to advise tech and creative companies on their international expansion plans. Companies she works with include major tech, media and entertainment companies, VFX and games studios and a range of creative start-ups, entrepreneurs, artists and musicians.

Charlotte began her career as a solicitor at Minter Ellison Lawyers before serving as a Senior Legal Advisor in the Department of Premier and Cabinet in Melbourne, Australia. She specialized in criminal justice and environmental law reform, as well as providing legal advice to the Premier in his dual role as Minister for the Arts and Multicultural Affairs.

She then became an advocate for the creative industries in Australia including working for Live Performance Australia, the industry body for music, theatre and performance in Australia; Director of No No Gallery, a non-profit art space; and as a Senior Advisor for Creative Victoria, one of Australia's leading government agencies for the promotion of the creative industries.

In 2018, Charlotte founded the contemporary art space, Cage me a Peacock. The space was a creative hub for inclusive interactive exhibitions and a studio space for a variety of arts practitioners. Charlotte has also served on the Board of Girls Rock! Melbourne and Sisterworks Inc as well as providing legal advice for a range of clients in Australia and the USA.

Since moving to California, Charlotte has continued to strengthen ties between creative practitioners across the globe. She is available to provide legal and strategic advice for individuals and companies looking to expand internationally, including immigration, commercial and contracting advice.


---
Deb Aikat
A former journalist,
DEB AIKAT
(pronounced EYE-cut) has been a faculty member since 1995 in the Hussman School of Journalism and Media at the University of North Carolina at Chapel Hill. An award-winning researcher and teacher, Dr. Aikat theorizes the role of digital media in the global sphere. His research ranges across the media.
Dr. Aikat co-authored the 2019 book, Agendamelding: News, social media, audiences, and civic community, with Dr. Don Shaw, Dr. Milad Minooie and Dr. Chris Vargo. The book theorizes how audiences meld messages of newspapers, television, and social media in our 21st century digital age.
Dr. Aikat's research range across the mass media and has been published in book chapters and peer-reviewed research journals such as First Amendment Studies, Health Communication, International Journal of Interactive Communication Systems and Technologies, Global Media and Communication, Electronic Journal of Communication, Popular Music and Society, Convergence: The Journal of Research into New Media Technologies, and publications of the Association for Computing Machinery, Microsoft Corporation, and the International Radio and Television Society (IRTS). He has reviewed manuscripts for the Journalism and Communication Monographs, Journalism and Mass Communication Quarterly, Journal of Communication and leading publishers such as Sage, Wiley, Routledge, McGraw-Hill, and Oxford University Press.
The Scripps Howard Foundation recognized Dr. Aikat as the inaugural winner of the "National Journalism Teacher of the Year award" (2003) for his "distinguished service to journalism education." The International Radio and Television Society named him the Coltrin Communications Professor of the Year (1997).
In addition to teaching 300-student classes, Dr. Aikat has taught online courses for more than 22 years. In 1997, he conceptualized UNC's first online course in journalism. He developed in 2003 a graduate-level online certificate program in "Technology and Communication." He has won fellowships from renowned research institutions such as the United States Information Agency (1990), the Institute for the Arts and Humanities (2000 & 2003) and the Journalism Leadership Institute in Diversity (2004-05). He serves as an elected member of the AEJMC Publications Committee, which administers AEJMC's research journals.
Dr. Aikat earned a Ph.D. in Media and Journalism, in 1995, from the Ohio University's Scripps School of Journalism. He completed a Certificate in American Political Culture from the New York University in 1990. He graduated with academic distinction at the top of his class in M. A. Journalism in 1990 from the University of Calcutta, India, where he also earned a B. A. with honors in English literature in 1984. He worked as a journalist in India for the Ananda Bazar Patrika's The Telegraph newspaper from 1984 through 1992. He also reported for the BBC World Service.
---
Debra Scacco
Artist, curator and creative strategist Debra Scacco studies contemporary and historic structures of permission. Working at the intersection of history, culture and environment, her work connects policy to people by highlighting individual stories impacted by entrenched political structures.
Previous exhibitions include Royal Academy of Arts (London), Viper Basel (Switzerland), and the Victoria & Albert Museum (London). In 2012, she was the inaugural Artist-in-Residence at Ellis Island Museum (NYC). She is the recipient of a 2019-20 Cultural Trailblazer award by the Los Angeles Department of Cultural Affairs (LADCA). Her public installation "Origins" is housed at Los Angeles State Historic Park. Her installation "The Letting Go" is currently on view at LAX Airport (Terminal 7) through May 2020.
Curatorial projects include "La Reina de Los Angéles" (Descanso Gardens, 2018) and "On Going Home" (Charlie James Gallery, 2017; part of Pacific Standard Time: LA/LA). Her work is found in collections including Los Angeles County Museum of Art and Hammer Museum. Scacco is the Founding Director of AIR at
Los Angeles Cleantech Incubator
: a residency supporting research-led artists working with climate-related themes.
---
Ellen Foster Kuhn


Ellen Kuhn is an innovative leader in information technology with over 25 years of experience within the public and private sector delivering enterprise and digital transformation solutions. Ms. Kuhn is an expert with connecting mission objectives to business requirements. Ms. Kuhn has successfully led sales teams and delivered year-over-year growth for firms such as Sun Microsystems, IBM, SAP and Oracle where she has held positions in sales leadership, business development, consulting and project management for US Regulated Agencies and NGOs. Customers have included: The United Nations, UNICEF, IADB, Homeland Security, Department of State, Department of Justice, Department of Agriculture, IRS, Interior and more.

As a solution advisor and problem solver, Ms. Kuhn looks at business trends which allow her clients to get ahead of the wave. Clients benefit greatly from Ms. Kuhn's expertise and experience in providing executive strategy and project leadership.

Raised in the U.S. Foreign Service, in the following countries: France, the Philippines and the Netherlands, Ellen's background and experience provides the entrée working with the federal government and federal business partners to help support and meet their mission objectives through technology advances.

---
Elissa Rae Ecker

Elissa Rae Ecker
is an interdisciplinary maker, curator, and lecturer currently working in Bangkok, Thailand. She holds a BFA in painting from the Peck School of the Arts at The University of Milwaukee and an MFA in Art Practice from the School of Visual Arts in New York. Elissa's project-based practice questions traditional gender roles while playing with the absurdities of current visible traditions she experiences in Asia and from her rural upbringing in the USA.
Often wry in execution, her work spans object making, time-based media and net-art experiments. As a founding member of LIV_ID art collective (Bangkok-based), she also facilitates art experiences beyond typical art world boundaries including a local market pavilion in the 2018 Bangkok Biennial and collaborations with the French Embassy during Galleries Night for the past three years.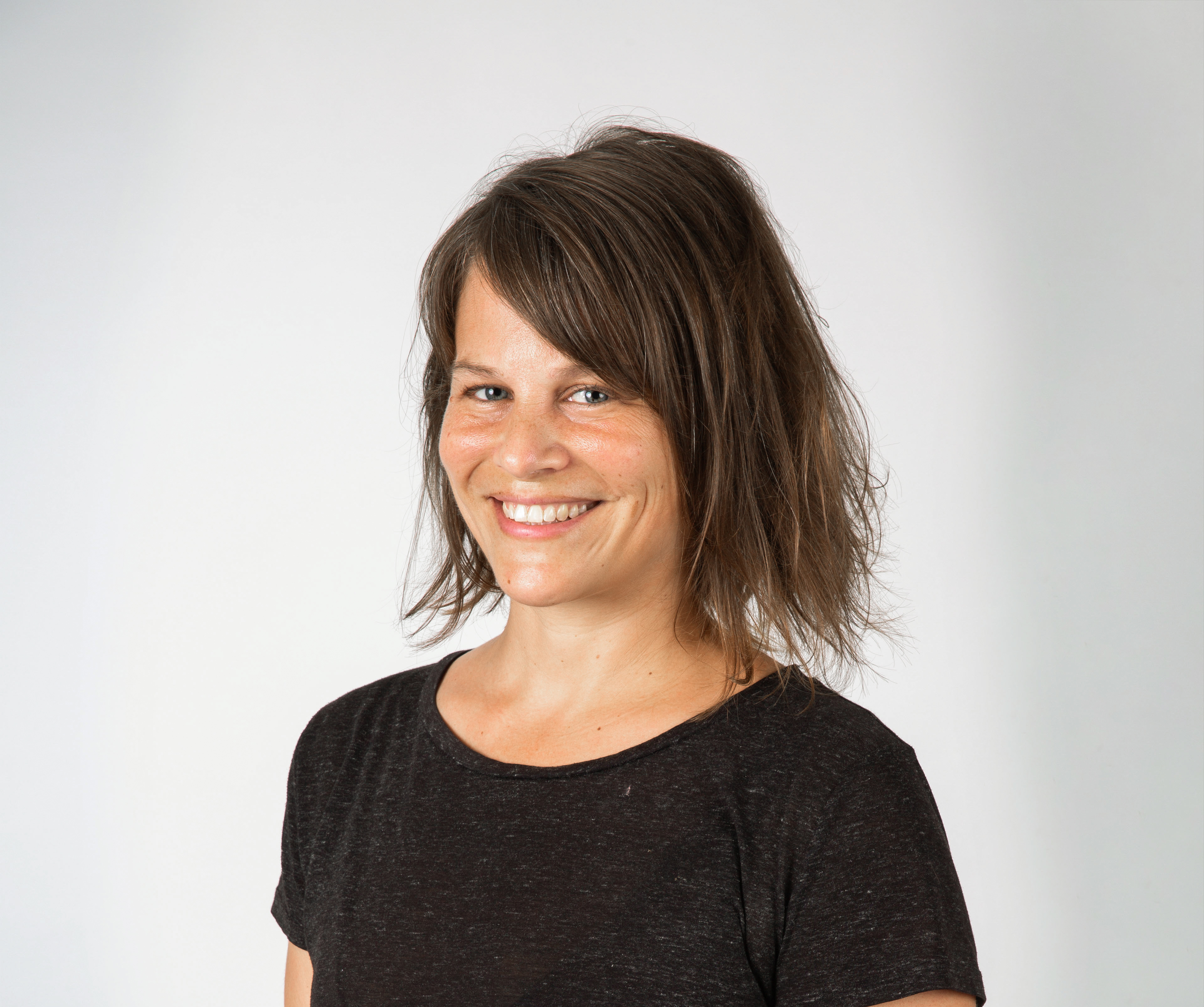 ---
Jing Deng
For the past decade, Jing Deng has been a Beijing representative at
The Cohen Group
, a global, business advisory firm providing corporate leadership with strategic advice and assistance in business development, regulatory affairs, deal sourcing and capital raising activities. She has held a variety of internships with media,consulting, and marketing firms in Beijing, London and Los Angeles. Most recently, she worked as a marketing intern for Creative Migration, covering business development and marketing activities. She has since become Vice President of their Board of Directors.
Prior to her internship at Creative Migration, Jing worked as a project assistant for the United Nations Food and Agriculture Organization's Communication Project. In this role, she researched innovative ideas for a project to advance farming productivity in developing countries and helped to establish a communication network to promote farming information exchange between local farmers in Asia and South America. Previously, Ms. Deng joined Lockwood Gibb & Associates, a London-based consulting firm for private and investment banks, as a part-time research assistant providing client research to the team. In addition, she interned with China Central Television (CCTV), the Chinese government's television media outlet.
Ms. Deng graduated in 2009 from a dual Master's program co-organized by the London School of Economics and University of Southern California. She graduated with a Master's degree in Global Media and Communications. Prior to her graduate studies, she earned her Bachelor of Art degrees in International Journalism and English from Beijing Foreign Studies University.
---
Jeremiah Chiu
Jeremiah Chiu is Los Angeles-based creative director, conceptual artist, and synthesist. From 2008-16, Jeremiah served as co-founder and principal of
Plural
(now Studio Chew), an award-winning and internationally recognized design studio. Jeremiah's current practice,
Some All None
, is an extension of Plural, focussing on merging art, music and technology into new hybrid forms.
Most recently, Jeremiah was the Exhibition Graphics Lead (on the IN-FO.CO team) for the U.S. Pavilion at the 2018 Venice Architecture Biennale. Jeremiah is a resident DJ at Dublab and has exhibited/performed at The Getty Center, LACMA, and the MCA Chicago, amongst other institutions.
---
Leslie VanKeuren Campbell
Leslie VanKeuren Campbell is the founder and CEO of
Sustain LA
, a social enterprise dedicated to disrupting the concept of convenience and promoting Zero Waste. As a 20 veteran of the food and beverage industry, Leslie witnessed firsthand the disconnection between sustainable business practices and the disposable reality of the present. After orchestrating numerous sustainable improvements at a notable Silver Lake restaurant, Leslie founded Sustain LA in 2009 as a means to put into action Zero Waste solutions for businesses, events and individuals in the greater Los Angeles area. In 2019, Sustain LA launched the first Zero Waste refill station in Los Angeles.
Leslie has been involved in, studying and practicing sustainability and Zero Waste for over 10 years. On her path to founding Sustain LA, she completed UCLA Extension's Global Sustainability program (Earned with Distinction), as well as becoming a Certified Sustainable Recycling and Resource Management Professional with the California Resource Recovery Association in 2010. She was a U.S. Green Building Council LEED Green Associate from 2010-2014, and holds an AA in Environmental Studies from Santa Monica College with Honors.
She is a founding coalition member of
Don't Waste LA
and a member of the Los Angeles Food Policy Council
Food Waste Prevention and Rescue Working Group
. In addition to operating Sustain LA, she is currently pursuing a Food Studies Certificate, UCLA Extension, focusing on food insecurity, surplus food rescue and transparency in food labeling. Her goal is to reduce food insecurity and food waste, while increasing ongoing sustainable solutions for businesses and local communities in Los Angeles.
Leslie and her husband have called Los Angeles their home for 20 years. Together with their daughter and their cat, they enjoy a Zero Waste lifestyle, public transportation and plenty of time in the great outdoors.
---
Peter Himmelstein

Peter Himmelstein is an architect based in Los Angeles. In 2020, he co-founded
THECALIFORNIAOFFICE
with Jeff Soler.
As a Design Director at Gensler in Los Angeles from 2014-2020, Peter led several large scale projects including planning and design of multiple new buildings at Sunset Gower Studios for Hudson Pacific Properties, a commercial tower at 401 S. Hewitt in the Arts District for Legendary Developments and the renovation of the California Market Center (CMC) for Brookfield Properties, as well as the first tower in the Nueva las Condes development in Santiago, Chile and the Digital Media Labs for the Los Angeles Public Library.
Before moving to Los Angeles, Peter had his own office, Peter Himmelstein Architect (PHA), in New York. PHA completed numerous residential and commercial spaces including a 7,000 SF townhouse in Tribeca. After closing the office in 2008 he worked for Roman and Williams on the Viceroy Hotel (now Le Meridien) on 57th Street and for David Rockwell and DS+R on a vast, innovative performance space, the Shed, and the adjacent residential tower, 15 Hudson Yards.
Peter attended the GSD at Harvard University, and graduated from GSAPP at Columbia University in 1990. Peter is licensed in New York.
---
Tuck Muntarbhorn
Tuck Muntarbhorn is a Thai artist and entrepreneur based in London and Bangkok. His " light paintings," often six-foot squares, reflect his belief that "the highest function of an artist is to make beauty manifest." Prior to establishing himself as an artist, Muntarbhorn cofounded the international semi-couture brand
Busardi
in 2009 which exhibited during Haute Couture Week in Paris.
In 2017, Muntarbhorn became the first Thai artist to speak on a TED stage in the UK (TEDxSOAS). In 2018, Muntarbhorn launched TuckSpace, his first spiritual art space in London - home to his series The Holy Land until 2022. His works can be found in private collections in Brazil, Canada, France, Italy, Singapore, Thailand, Turkey, the UK and USA.
In 2020, Muntarbhorn launched his own plant-based and non-alcoholic culinary concept, Plant London, aimed at connecting and transforming lives through the power of "green" produce and stories.